Simeon adopts recyclable materials
Commitment to the environment is crucial. Simeon Medical has taken this on-board and follows strict principles for quality control
as well as environmental management in the design and manufacture of its surgical lights.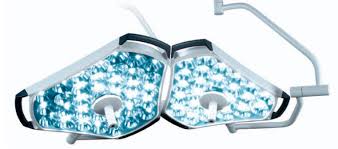 Simeon surgical lights are made from reusable materials including aluminium and glass, but do not include plastics.
These principles and actions are confirmed with certification to ISO 14001 and MDSAP.
Simeon Medical is a small manufacturing company supplying directly to the surgical market so it can react and incorporate
new developments into its products as they happen. Recent developments include the BusinessLine range and the Multicolour LED option
with a five-step selection from 3500K to 5500K all at a constant R9 across the range.
Going from strength to strength, Simeon Medical is the sole examination room, procedure room and operating theatre light supplier
for the new Intensive Care, Emergency and Surgery centre, in the Hospital of Fulda Germany. Simeon Medical has also installed
Highline OR lights, Sim.FLEX suspension arm systems and cameras in 37 operating theatres and procedure rooms
Gold Coast University Hospital, in Australia..
There is also a unique modular suspension system (Sim.FLEX) that allows changes to the configuration of the surgical lights
and accessories to be easily changed to meet future requirements.
The complete Simeon Medical range is available in New Zealand through Keyport, a Hamilton company with more than 30 years' experience
in selling, installing and maintaining surgical lights. Keyport is confident the technical features of the Simeon Medical range are second to none.
Contact Keyport on 0800 KEYPORT (0800 539 7678) to discuss your future requirements. Email: sales@keyport.co.nz
Biodegradable holloware from Bamford
WM Bamford & Co Ltd has introduced a range of plant-based biodegradable medical hollowware to the New Zealand Market.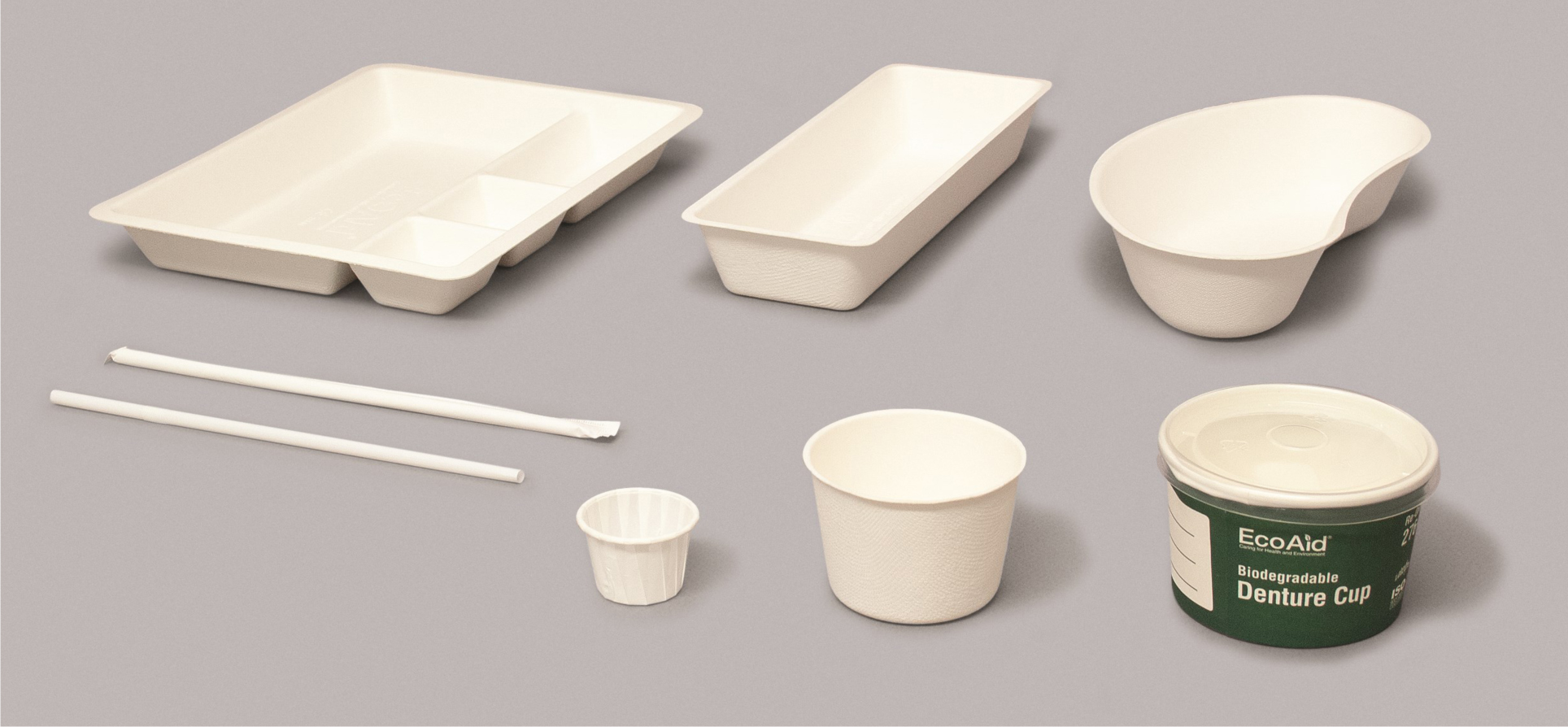 Available under the EcoAid® brand name, these eco-friendly, sustainable products are made from sugarcane fibre, a readily
renewable resource which is disposable, compostable and biodegradable. Sugarcane is a readily renewable resource and can be
turned into products normally made from plastic and paper. Using the can in this way prevents pollution from the standard
practice burning of sugarcane waste after juice extraction.
EcoAid is dedicated to reducing the plastic footprint and negative impacts on our environment and hopes that one day all single-use
and disposable medical plastic ware will be replaced with biodegradable and environmentally friendly material.
The EcoAid® range is puncture-resistant, waterproof with no plastic or wax lining and can be used for hot or cold items.
These products comply with ASTM D6868 and EN13432 for compostability. For more information about the EcoAid® range,
contact Bamfords: 0800 226 3673 or email: enquiries@bamford.co.nz for further information.
Jackson Allison's water-based sanitiser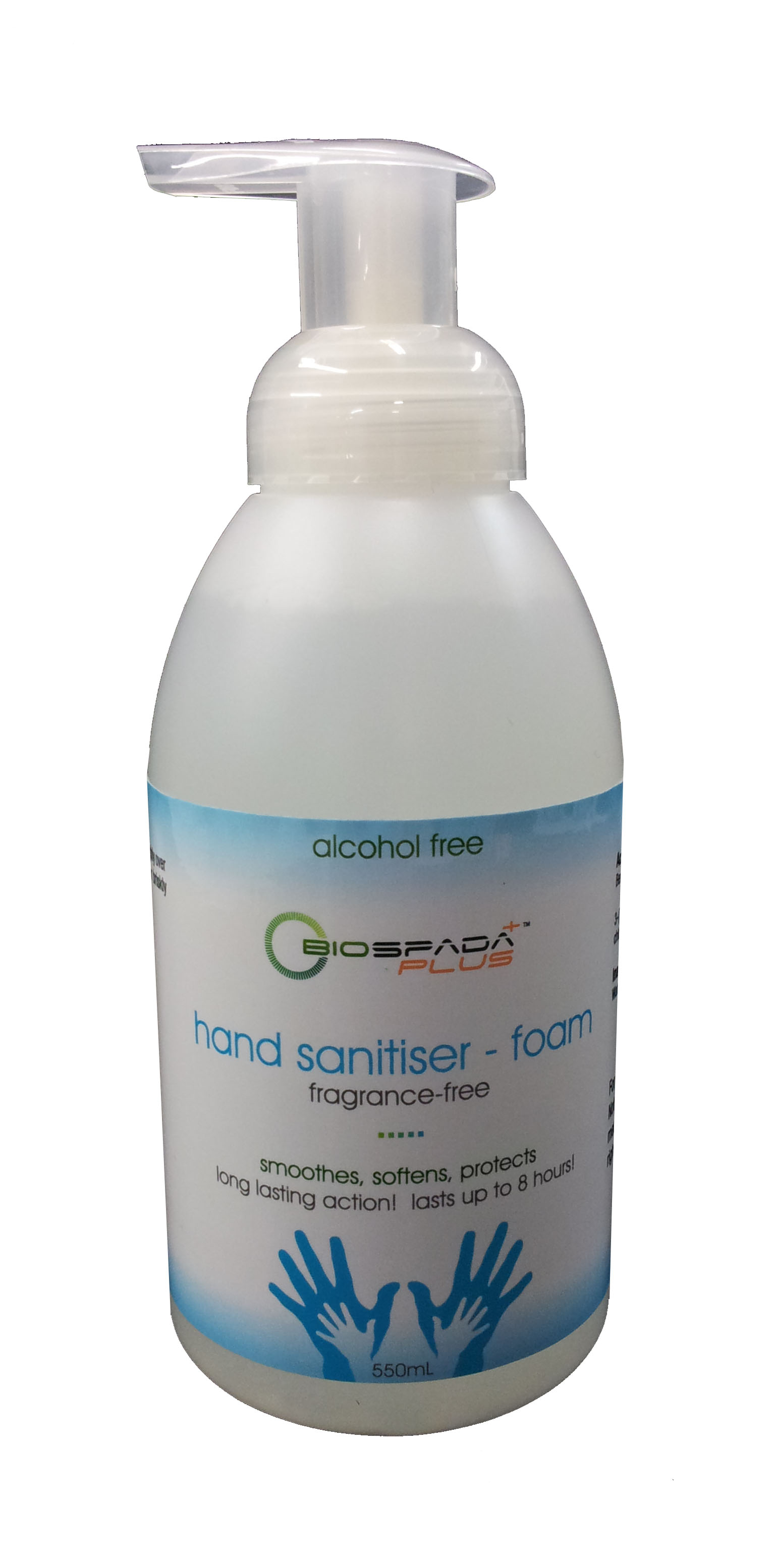 Jackson Allison Medical & Surgical has introduced a new water-based skin sanitiser onto the New Zealand healthcare market.
It is Biospada Plus from US-based KatanTech.
KatanTech produces and markets a range of products for retail, commercial, agricultural and healthcare applications.
Its products are eco-friendly and easy to incorporate in a wide variety of processes and are made to protect surfaces against
almost all forms of algae, bacteria, fungi, germs, mildew, mould and viruses.
Published studies (AORN Journal 1998) report that benzalkonium chloride-based hand sanitisers demonstrate greater sustained activity
than gelled alcohol gel hand sanitisers that actually became less effective with repeated use and made the skin dirtier, not cleaner
due to removal of protective natural skin oils and entrapment of dead skin cells by the polymer thickeners used in the gelled alcohol products.
KatanTech's Biospada Plus hand sanitiser incorporates Self-Aligning Polymeric Antimicrobial Durable Array (SPADA) advanced nano-scale technology
that achieves durable, effective, cost-efficient and ecological anti-microbial protection.
SPADA nanotechnology works by providing a protective layer of molecules called nano-swords to the skin surface.
The base layer adheres strongly to the skin molecules (or any other surface) and also attaches to other SPADA molecules
in a way that keeps the 'sword' upright. The tip of the molecules act like the point of a sword, physically piercing the cell walls
of micro-organisms, and destroying them.
Biospada Plus skin sanitiser is said to provide greater sustained anti-microbial activity than alcohol-based hand sanitisers as
it isn't removed when washing hands. Due to its unique chemistry, SPADA will not 'leach' off because it microscopically
bonds to the surface to which it is applied.
Additionally, since SPADA molecules do not allow super bugs to be created, the antimicrobial protection this technology
provides is both eco-responsible and long-lasting.
The active ingredient in SPADA nanotechnology has been approved by national and international authorities, including the
New Zealand Food Safety Authority. It provides on-going protection for up to eight-hours, although it is recommended
that reapplication is made every three to four hours due to the natural exfoliation of skin and hands being subject to
abrasion through normal daily activity.
KatanTech says its hand sanitizers have significant advantages over alcohol hand sanitisers as they are non-flammable,
less drying to skin, and will not stain clothing.
Biospada Plus is also said to contain unique conditioning and moisturising ingredients that leave the skin with a soft,
refreshing and silky after-feel, and does not contain polymer thickeners or silicones.
An alcohol-free composition ensures natural oils are not stripped from the skin. It does not create micro-fissures that
increase susceptibility to infection by pathogens – a common problem with alcohol-based sanitisers.
For more information on KatanTech's Biospada Plus, contact Jo-Anne Briggs at Jackson Allison, 021 670 262 or
email: enquiries@jackson-allison.co.nz
Reference
AORN Journal, 68 August 1998, pp. 239-251.
O&M Halyard now with EBOS
The Halyard product range is now distributed in New Zealand by EBOS Healthcare.
Halyard, part of the Owens & Minorfamily since 2018, is focused on advancing health and healthcare by delivering
clinically-superior infection prevention and surgical solutions. Halyard sells its recognized sterilisation wrap, facial protection,
gloves, protective apparel, surgical drapes and gowns in more than 90 countries, and holds leading market positions across the portfolio.
Formerly part of Kimberly-Clark, Halyard Health became an independent company headquartered in Alpharetta, Georgia on
November 1, 2014. Halyard operates 11 global manufacturing facilities with 12,700 employees worldwide – generating approximately $US1.6 billion in net revenues.
In May 2018 Halyard's Surgical and Infection Prevention business was sold to Owens & Minor of Richmond, Virginia, USA and the resultant company is now known
as O&M Halyard.
Founded in 1882, Owens & Minor has annual sales in excess of $US10 billion from its global healthcare solutions, integrated technologies,
products, and services provided in 90 countries. In New Zealand, the Halyard range is distributed by EBOS Healthcare.
EBOS has its roots in Christchurch where it started business under the name Early Brothers Trading Co. Ltd, selling lamps for horse drawn carriages.
In 1954 the company's name is changed to Early Bros Dental & Surgical Supplies Ltd. and in 1960 the company listed in the
New Zealand stock exchange. In 1986 the company name changed to EBOS Group Ltd.
As a single source supply business with distribution coverage across Australia, New Zealand and the Pacific Islands,
EBOS Healthcare is well positioned to service its customers for all their health and medical product requirements throughout Australasia.
Enquiries on the Halyard product range should be addressed to: Michelle Humphries; Email: mhumphries@ebos.co.nz;Tel: 0800 18 17 16 or mobile: 021 394 767.