---
Theatre Managers and Educators Conference
Date: May 5-7, 2021
Venue: Distinction Hotel, Dunedin
Early Bird Registration (register before April 1) is $480 (saving of $70).
For more information, including the agenda and speaker bios, see the website:
www.theatremanagerseducators.nz
The 2021 TMEC Conference is being run by Destination Conference Managers.
Tel: 027 215 9807 or email: pat@dcms.co.nz
---
National Heart Valve Study Day
Date: May 26, 2021
Venue: Auckland City Hospital, Level 9 Lecture Theatre & Clinical Education Centre.
Sponsor: Abbott Medical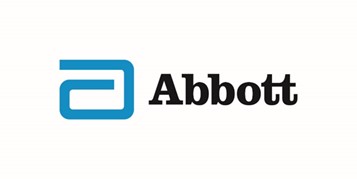 Topics:
• Heart anatomy – wet lab
• Minimally Invasive Valve Surgery
• Cardiopulmonary By-pass
• Patient care pre- & post- valve surgery
To register, contact:
Chen Zhou, Nurse Educator, OR Level 4 Cardiac Theatres,
Auckland City Hospital.
Telephone: 021 943 080; Email: QianhuiZ@adhb.govt.nz
Spaces are limited
---

National Trauma Symposium
Date: July 1, 2021
Venue: Te Papa, Wellington
The link for the conference website is www.traumasymposium.nz
For full details, contact:
Donna Clapham
Conference Manager
Email: donna@w4u.co.nz
Telephone: 021 325 133
---

Perioperative Trauma Care Courses
Dates: August 16, 17 and 18, 2021
Venue: Auckland City Hospital
Content:
the Definitive Surgical Trauma Care (DSTC) course;

the Definitive Anaesthetic Trauma Care (DATC) course;

the Definitive Perioperative Nurses Trauma Care Course (DPNTC), and

the Definitive Anaesthetic Assistants Trauma Care Course (DAATC)

.
Registration for all three days is $825 and covers lectures, refreshments, lunch, dinner on first evening, manuals and practical sessions.
For more information or to register visit: https://dstc.com.au/
For further enquires contact:
Bron Taylor
Āhua Tohu Pōkangia - Perioperative Services
Auckland District Health Board
Email: btaylor@adhb.govt.nz
---

Perioperative Nurses Conference
Date: October 7-9, 2021.
Venue: St Margaret's College, Winchester Street, Merivale, Christchurch.
For full details, contact:
Joanne Reddock
The Conference Team
PO Box 20051, Christchurch 8543
Tel: 03 359 2600 | Mobile: 027 303 8703 | email: joanne@conferenceteam.co.nz |
https://perioperativeconference2021.co.nz/
CALL FOR ABSTRACTS
Members of the Perioperative Nurses College of NZNO and others are invited to submit abstracts to be considered for oral presentations at the PNC National Conference.
The Conference will be showcasing ingenuity, with examples of best practice and thinking around current issues, innovating and managing better with what we have.
This is a chance for Perioperative Nurses to share experiences and knowledge with their peers.
ABSTRACTS: 300 word maximum and must include three key points of learnings.
Submit as a Word.doc or Word.docx . Email submission to : Joanne@conferenceteam.co.nz
Submissions close: Monday May 10, 2021.
The Charles Luney Auditorium at St Margaret's College s equipped with stage lighting, a sound system and data show and screens. It comfortably seats 700.
---